Fart Fantasy – Maris and Daisy
Hi there. Another amazing week and it is time for our fresh fart fantasy updates. Well, like always, we like to give you the best, that's why we brought these two hot chicks who will smell on each other's butt just for your viewing delight. They sure will make your day better and will keep you company, making your cock really excited with their kinky scene. Enjoy them thru the video and and see how they had fun on camera just for you, just like these two horny babes!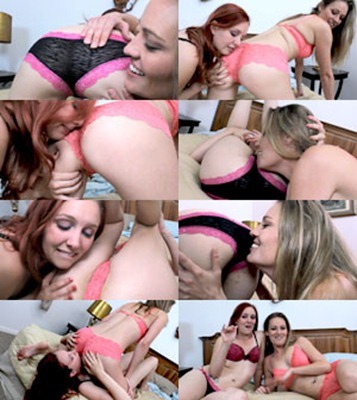 Let me introduce you Maris and Daisy, a naughty redhead and a kinky blonde who are going to make your cock popping a nice boner tonight as they took off their clothes and started to fart all over just for you. It had been awhile since we had two girls like them, so don't even think to skip this amazing scene. First Maris will bend down, exposing that amazing butt covered only with her sexy black and pink undies and will blast and stinky one while her hot friend, Daisy is smelling her fragrance. The blondie will also bend and and her sweet round ass will be all over the camera, showing off her pink underwear and also farting while her redhead friend will smell her ass. These chick will spread her legs and will fart in different position just for you delight and in the end will wave at you in that specific playful mood. Cum inside and enjoy the whole scene. Also, check out Holly and Sinnamon and their farting contest.